TRUTH ABOUT DRUGS
Drug-Free World Team Scores with 5,000 Handoffs at SoFi Stadium

Church and community volunteers distribute Truth About Drugs booklets at Monster Jam to counter drug trends in L.A. County and help save lives.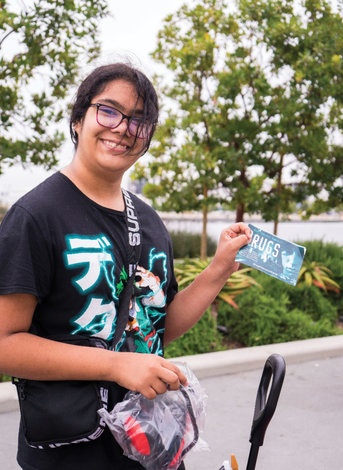 More than 130 Church of Scientology and community volunteers joined forces into one coordinated team at SoFi Stadium in Inglewood, California, to accomplish a score of their own: 5,000 handoffs of The Truth About Drugs booklet to fans at the April 29 Monster Jam, a competition of monster trucks battling inside the stadium.
The booklets and the distribution were sponsored by Foundation for a Drug-Free World, the public benefit nonprofit supported by the Church of Scientology that empowers youth and adults with facts about drugs.
Volunteers met at the Church of Scientology Inglewood to don Drug-Free World's iconic teal blue "Find Out The Truth About Drugs" T-shirts and ballcaps and pick up their supplies of booklets.
Among those leading the effort was David Sanchez—founder of Strike Out Against Drugs, and founder and director of one of L.A.'s largest sober living homes—whose "Strike Out Against Drugs" bus transported the volunteers to SoFi Stadium.
Other team players included Eddie Harris from SMASH Foundation Inc., a nonprofit devoted to community and behavioral health in Los Angeles, and Father Pedro Hernandez, member of the Southern California organization of Christian ministers, Professional Chaplains, Inc.
"L.A. needs your help. This is how we can combat the drug abuse trends. This is how we can help and save some lives."
—Drug-Free World Los Angeles Director Betsy Davis
As the crowd arrived to watch oversized monster trucks battle it out, thousands of diverse fans—from parents and kids to former meth addicts—snapped up the booklets offered by the volunteers both outside and inside the stadium.
As one volunteer said, reflecting the sentiments of all who took part: "It was great to work as a team and reach out to public and know that we are making a difference."
The pocket-size Truth About Drugs booklets pack the critical facts about drugs and how they can affect, destroy or even end lives. Translated into 17 languages, the series comprises one on drugs overall and more than a dozen on specific substances from cocaine, crack, crystal meth and ecstasy, to synthetic drugs, LSD and heroin. Booklets further educate on alcohol, marijuana, painkillers and prescription drug abuse.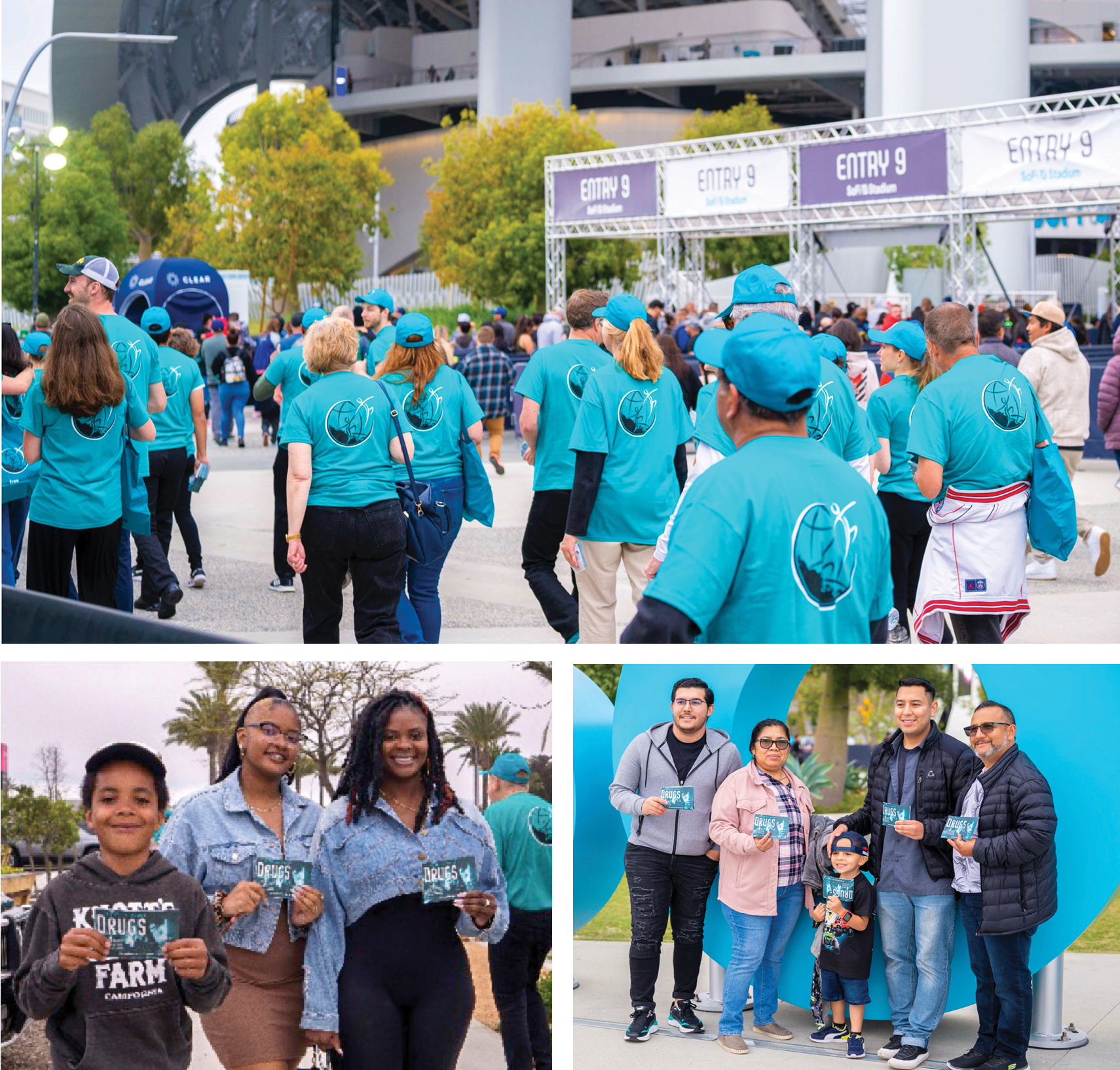 Along with an award-winning documentary and series of public service messages, as well as comprehensive educator materials, the Truth About Drugs program provides education for youth and individuals of all ages so they can make their own informed decisions about drug and alcohol use.
According to a July 2022 report from the County of Los Angeles Public Health Substance Abuse Prevention and Control Program, 7.6 percent of county residents age 12 and above live with substance abuse, and 15.2 percent had used an illicit drug within the prior month. Annually, more than 2,500 residents die from drug- or alcohol-related causes and 134,000 emergency visits are related to drugs or alcohol use.
"L.A. needs your help," event organizer Betsy Davis, director of Drug-Free World Los Angeles, told the volunteers before heading to SoFi. "This is how we can combat the drug abuse trends. This is how we can help and save some lives."
Founded in 2006, Foundation for a Drug-Free World has distributed millions of booklets, made tens of thousands of presentations, and educated youth and adults in nations around the world.