NFL Hall of Famers' golf tournament involves Drug-Free World to promote the Truth About Drugs

Tournament participants and spectators at NFL-star-studded event gain Truth About Drugs education materials to help youth in their lives.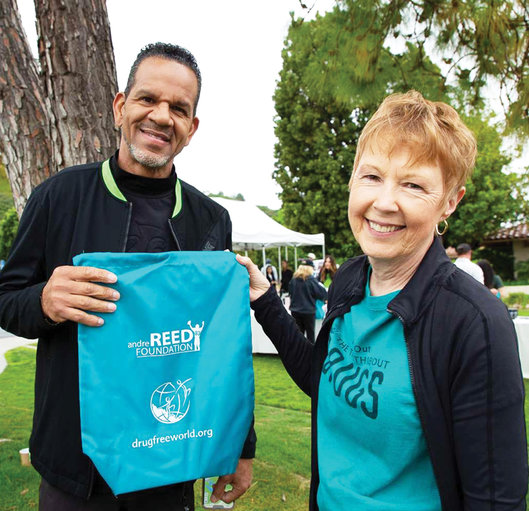 The Foundation for a Drug-Free World and its international spokesperson, NFL Hall of Fame running back Marshall Faulk, teamed up with Hall of Fame receiver Andre Reed for Reed's 5th Annual Celebrity Golf Tournament held in Rancho Santa Fe, California, at the end of May.
The NFL-star-studded event further extended the range of the Truth About Drugs education program sponsored by Foundation for a Drug-Free World, the public benefit nonprofit supported by the Church of Scientology that empowers youth and adults with facts about drugs.
A Drug-Free World (DFW) crew of Church volunteers manned a tent on the course, where golfers took materials, including more than 2,500 Truth About Drugs booklets, to pass on to youth in their lives. The booklets detail facts about substances from cocaine, crack and crystal meth to synthetic drugs, LSD and heroin. They also educate readers about alcohol, marijuana, painkillers and other prescription drug abuse. Along with an award-winning documentary and series of public service messages, as well as comprehensive educator materials, the Truth About Drugs program provides education for youth and individuals of all ages so they can make their own informed decisions about drug and alcohol use.
The volunteer team, along with Faulk, informed a steady stream of golfers about the program throughout the day.
Faulk, who began partnering with Drug-Free World in 2018, is widely recognized as one of the greatest running backs of all time after 13 seasons with the Indianapolis Colts and the St. Louis Rams.
Andre Reed, wide receiver for 16 seasons primarily with the Buffalo Bills, was second all-time in the NFL in catches when he retired after the 2000 season.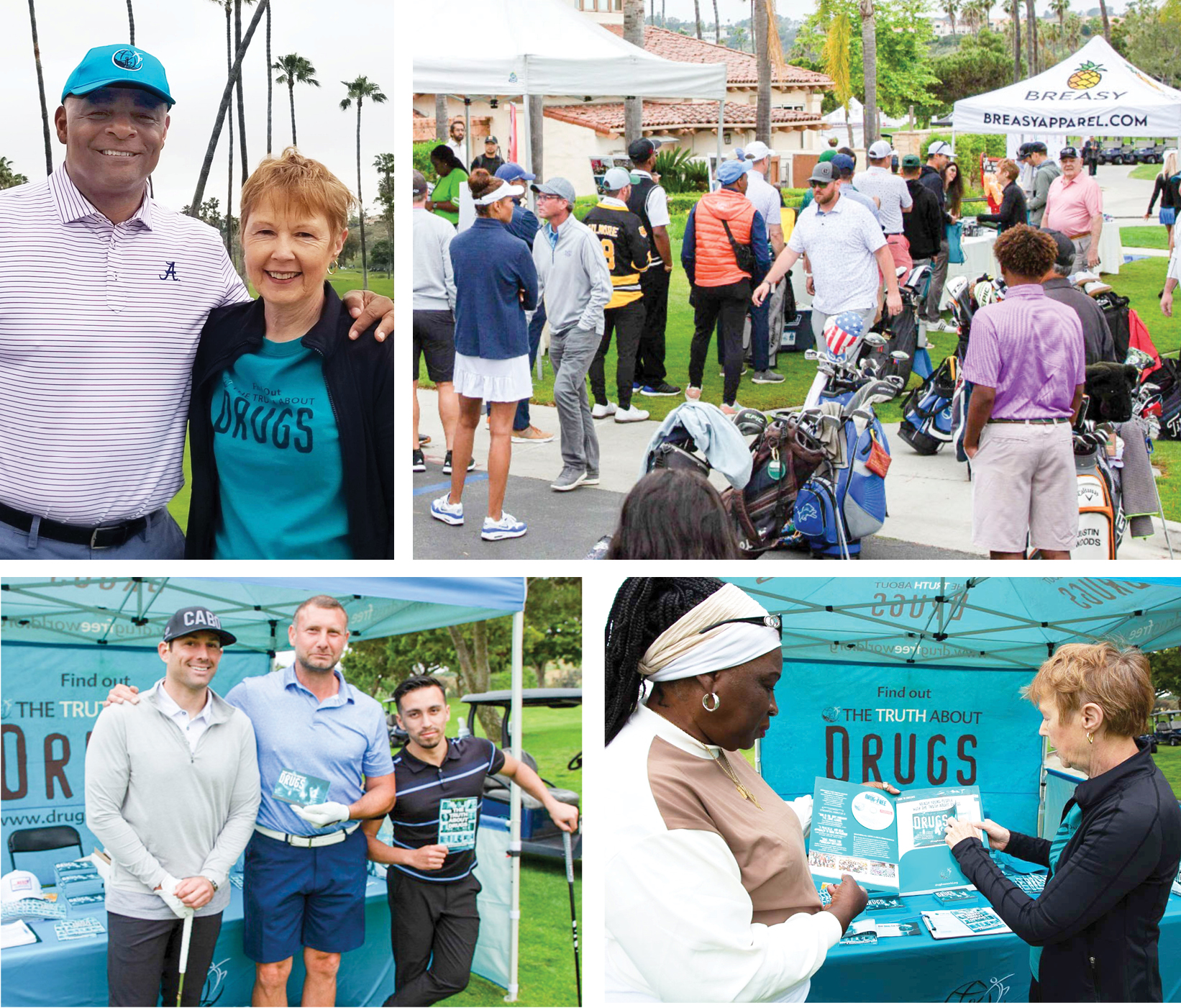 Reed's golf tournament also featured Hall-of-Fame quarterback and L.A. native Warren Moon, quarterback for 23 seasons primarily with the Houston Oilers. Moon used the opportunity to tell a camera crew about the importance of the Drug-Free World education program and Faulk's leadership as DFW's international spokesman.
Reed further hosted a live auction of autographed sports memorabilia to raise money for libraries to be set up at Boys & Girls Clubs around the country through his "Read with Reed" program and his nonprofit foundation.
In addition to Reed, Moon and Faulk, other NFL Hall of Famers in attendance included: Charlie Joiner, wide receiver for the former San Diego Chargers for 11 seasons; James Lofton, wide receiver who played with five NFL teams including the L.A. Raiders and L.A. Rams; and Terrell Davis, "TD," running back and Denver Broncos all-time rushing leader who still holds the record for the most touchdowns in a single post-season, with his eight TDs in the 1997 playoffs.