Community Coaction
The Latest in a Long Tradition of Serving L.A.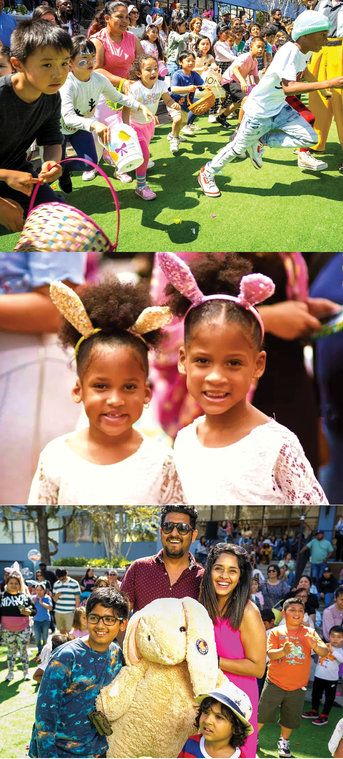 East Hollywood—The 2023 giant Easter Egg Hunt and Family Fun Festival proved to be a magical day that saw thousands of children scrambling for 25,000 Easter eggs on the lawns at the Church of Scientology in Hollywood, at Sunset Boulevard and L. Ron Hubbard Way. 
The nondenominational event offered fun and games for all ages, complete with an animal petting farm, face painting, egg decorating, live music, sack racing, a giant bouncy house, all-you-can-eat popcorn, and more.
For many area residents, the festival has become a yearly tradition—one of many ways the Church offers family activities, at no cost, that bring residents of all ages together and promotes true community interaction.
The event is the latest of a continuing tradition of serving the community, including sponsoring and organizing weekly food drives to help L.A. families struggling to put food on the table; partnering with law enforcement, community organizations and business sponsors to routinely conduct area cleanups; and helping to set thousands of lives on a better track through the Church's drug education campaign.
To learn more about these and other community work of the Church in Los Angeles, take just a few minutes and watch this video: